Christmas! Welcome to our home! Christmas is less than a week away and I think everyone here in the Hart house is ready. Kaylen has been ready for a long, long time! November and December have been busy, busy months as usual, but we did manage to get our home decorated the weekend before Thanksgiving!

It's no secret that I absolutely LOVE Christmastime. I especially love decorating every square inch of our home in preparation for the big day! Each room kind of has its own theme and I have lots of favorite Christmas decorations, but our family room, where we spend the most time, is probably my favorite room in the house. This is where we put our Christmas tree. The tree we have is a little big for this room. We bought it for our first home in Olathe. The great room in that house was open to the second floor and the ceilings were over twenty feet tall! So we bought a ten foot tree and it still looked tiny. It looks a little bigger in this house, but it works. This is what greets you as you walk in our front door. . .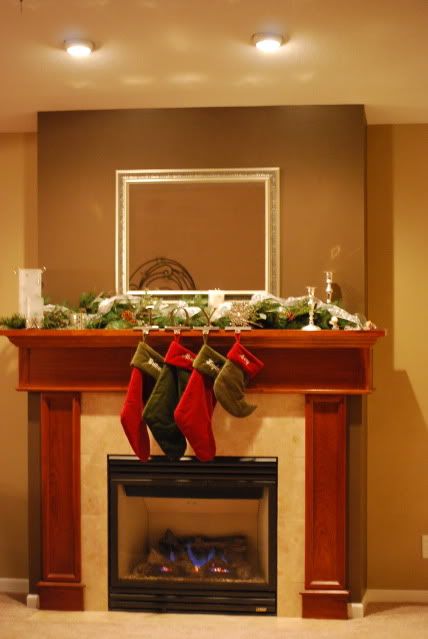 I love our "fake" fireplace and mantel. It really is the heart of our home. We sit by the fire many, many nights reading stories to the girls or just sipping a cup of hot cocoa. (O.k., let's be real, or sipping a beer- in Britton's case!:)

And our "big" Christmas tree. . .




Here's a shot of the tree with the rest of the living room lights off.




Our stocking are hung by the chimney with care!




And these little ones are ready for Santa to come down our chimney (well, o.k., through our front door:)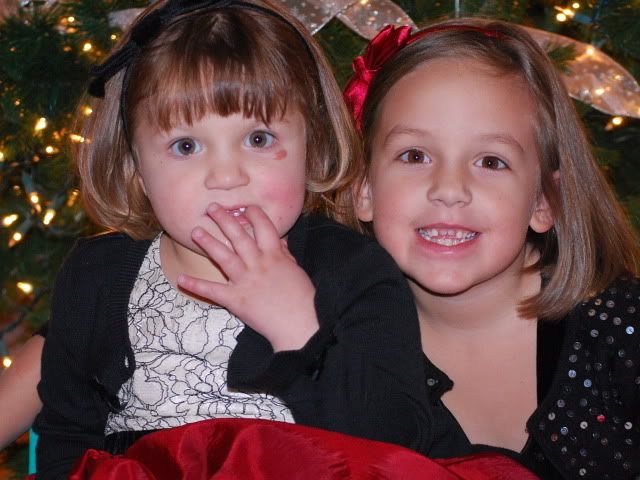 Wishing you a blessed Christmas and a Happy New Year!